Vertical Laptop Holder
By Anatoly Mironov
I just 3D-printed a laptop holder, a vertical one. It is so pretty and it makes my desktop tidier, so, I thought, it deserves an own blog post. This information might be too little for a blog post. So, as a bonus, I'll tell you how the process of finding and customizing a 3D model looks like.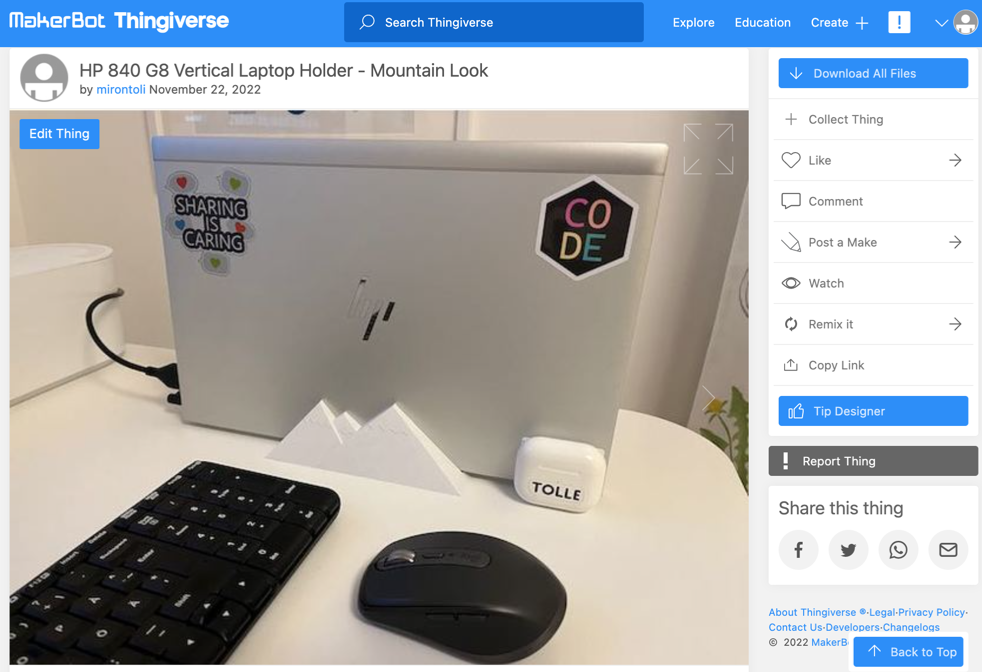 .
Thingiverse customizer
I found a nice laptop holder on Thingiverse. Then I just clicked on "Open in customizer" like this: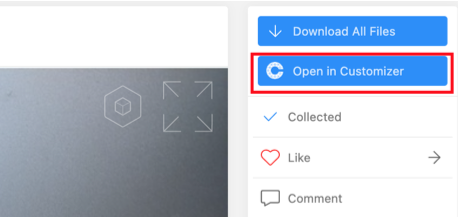 My computer (HP 840 G8) is 22mm thick, so I adjusted the "laptop height" accordingly and then I clicked on "Create thing".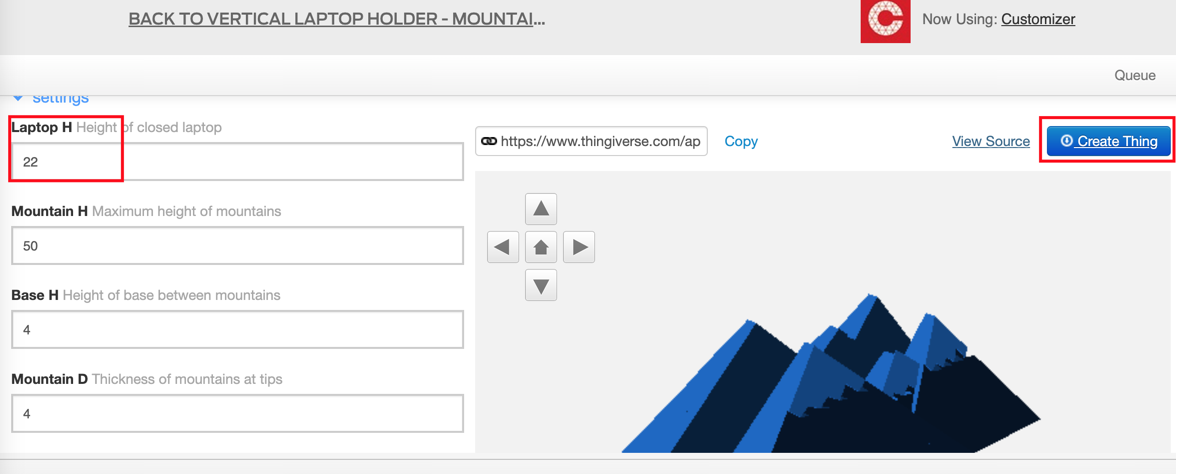 It took a while, then it was published as my design, associated to the original model as a remix.
I downloaded and printed the model on my 3D-printer and now my desktop looks much tidier!